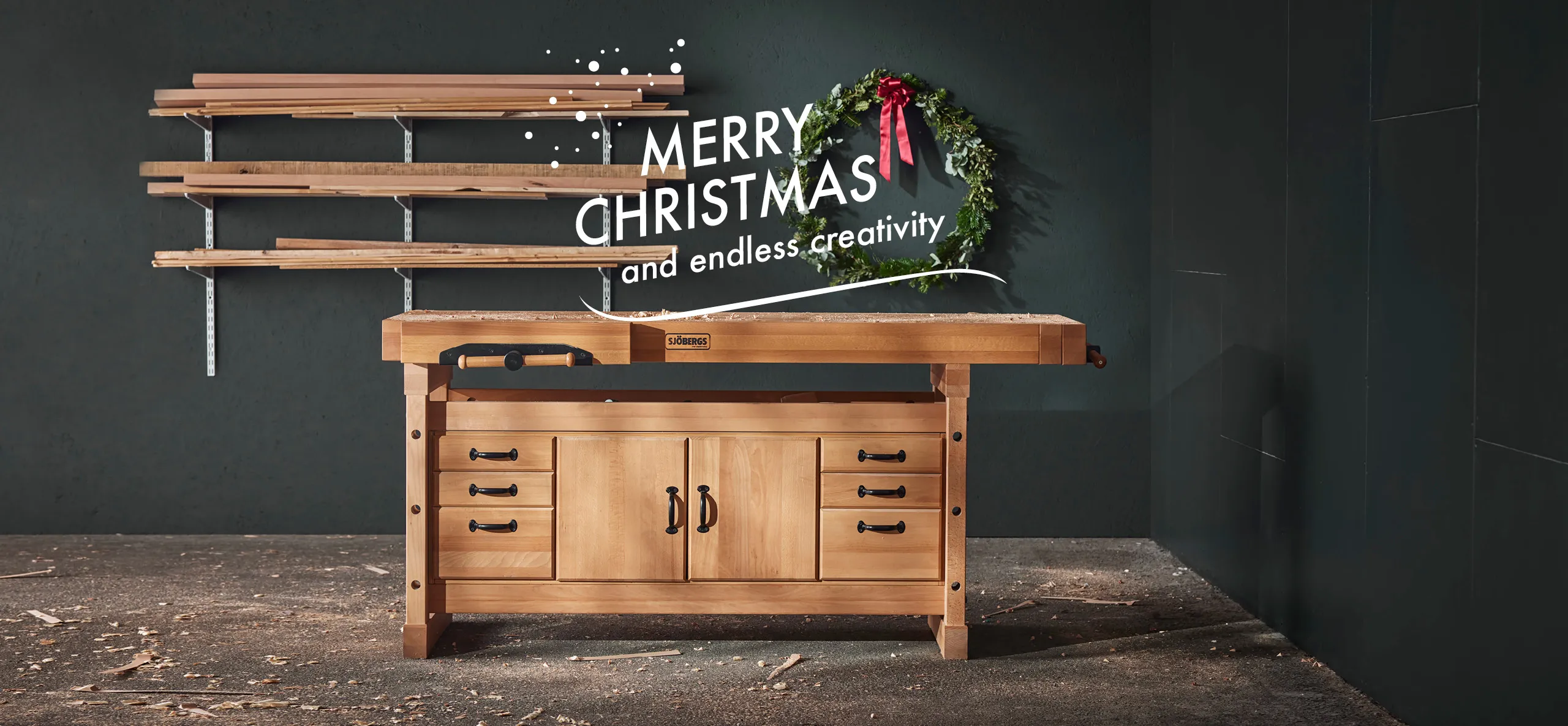 Since 1922, we have helped to bring out the joy of creativity in people – that feeling of accomplishment that comes from creating or fixing something yourself. Our woodworking benches are still our signature product, but over the years, we have expanded our offering with a wider range of workbenches, tools and other accessories to help you in your creative endeavors.
Built by craftsmen, for craftsmen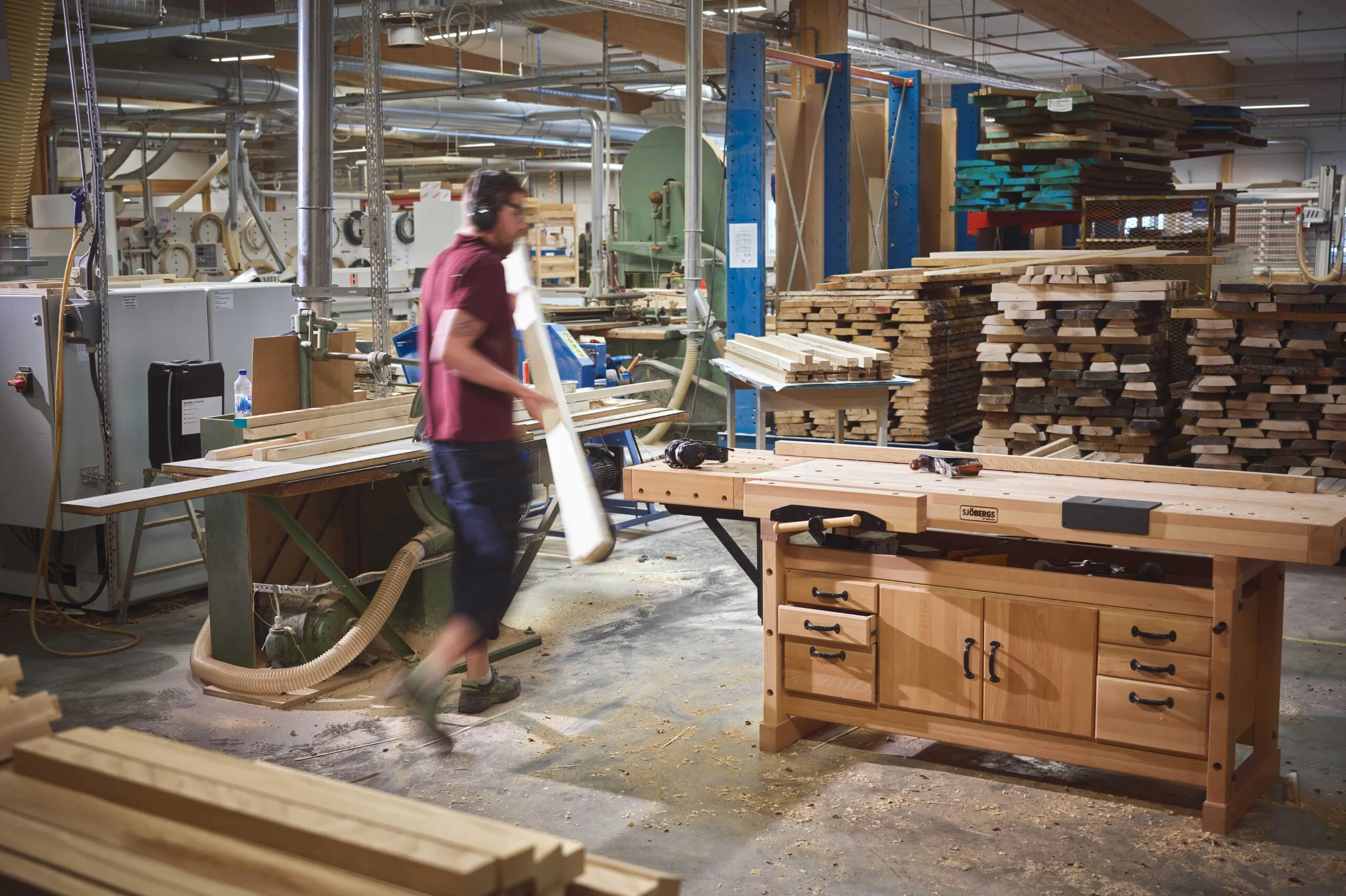 From timber to finished workbench
At our production plant, we control the entire process from the timber to the finished workbench. We use FSC-certified beech wood, and we believe that quality requires both time and attention to detail. That's why it takes months and hundreds of details to make a truly great workbench that ages with a beautiful patina, and that can be handed down from generation to generation.
Sjöbergs is one of the world's leading manufacturers of professional craft benches. We make them by hand at our factory in Stockaryd, just as we have done for more than 100 years.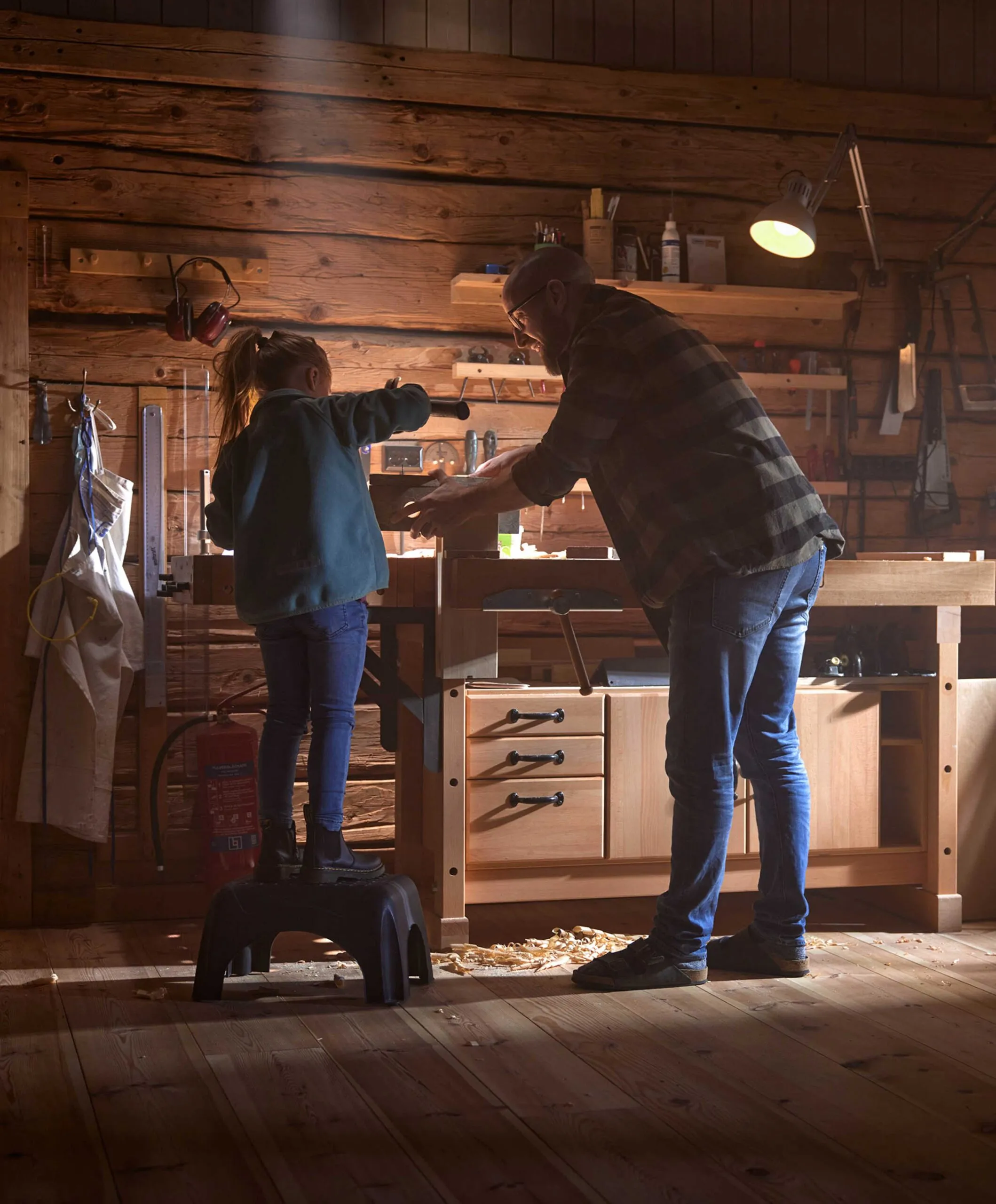 Woodworking & handicraft
Our workbenches will accompany you throughout your life: From your first class in the school's workshop to those small DIY projects at home and the really big projects at work, there is a Sjöbergs workbench to suit your needs. Whether you're an amateur woodworker, a keen DIY-er or a professional, we provide you with the best possible base for your creativity! And all our workbenches are made with the highest quality- so that they can be at your side for a lifetime of use.