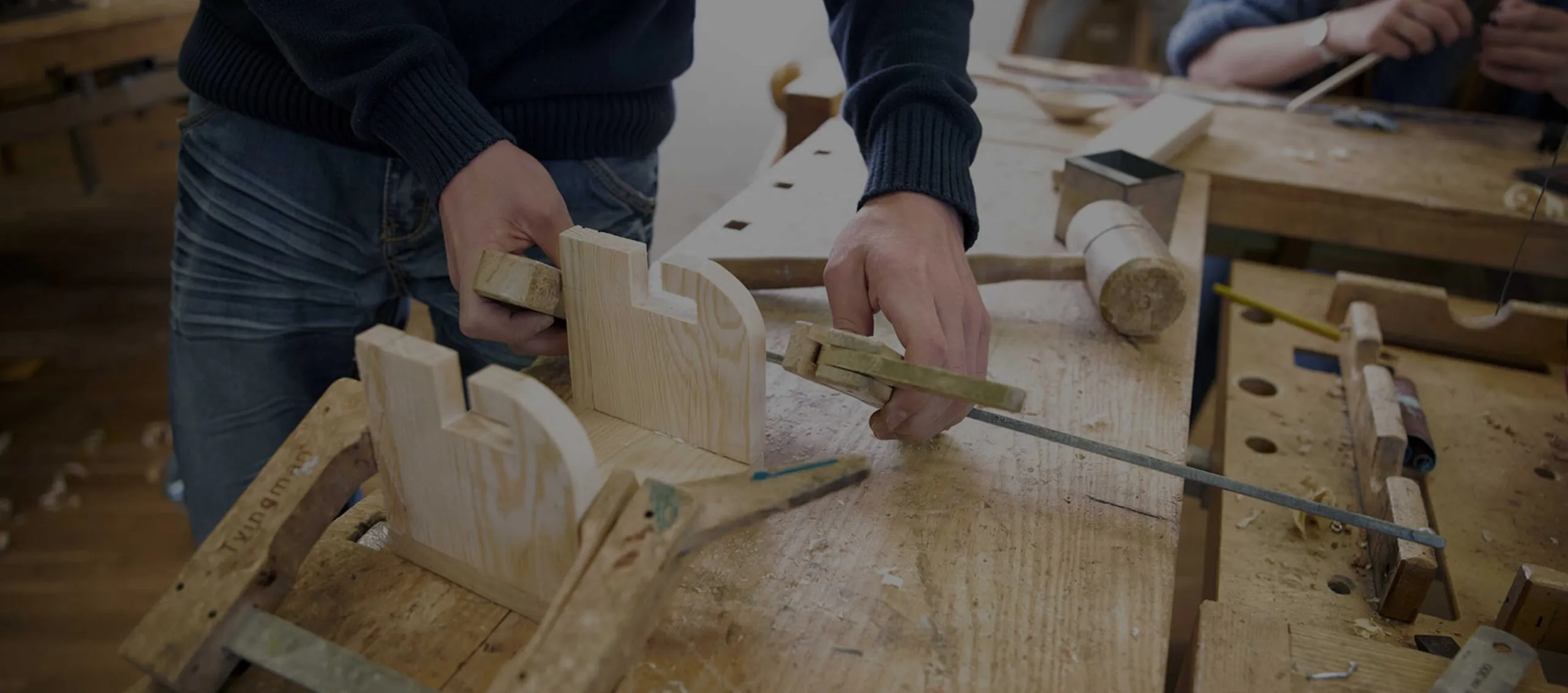 From school projects to greater heights
Many of us start our creative journey in the school's woodwork or textile arts room. Perhaps you remember the smell of sawdust and soldered wood, or your parents smiles when they unwrapped your first creation as a present. Our bench tops and storage cabinets have been a natural feature in creative classrooms for decades. Your first craft memories might have even been made on a Sjöbergs bench.
Even if the creations from craft lessons at school are what you mostly remember, the lessons are about so much more than just the finished product. The creative classroom not only served as a break from text and exercise books, it was also a place that you could put mathematics and problem-solving skills into practice. For many of us, the creative classroom at school is where our interest in crafts was first awakened. It's a place where students have a chance to design and create, and to develop skills that are important in working life.
A well-equipped creative classroom needs to be a safe, secure environment where students can work at their own stations, in peace and quiet. An ergonomic workplace is important, no matter how young the students are. Our range of bench tops for school environments includes vertically adjustable stands, so the work surface can be tailored to the height of the students.
Over the years, we have developed our product range in collaboration with woodworking and textile arts teachers. The range has been extended to include machines, functional storage cabinets, sewing tables and carpentry benches. Today, we can deliver individual products, as well as complete creative classrooms to drawn specifications.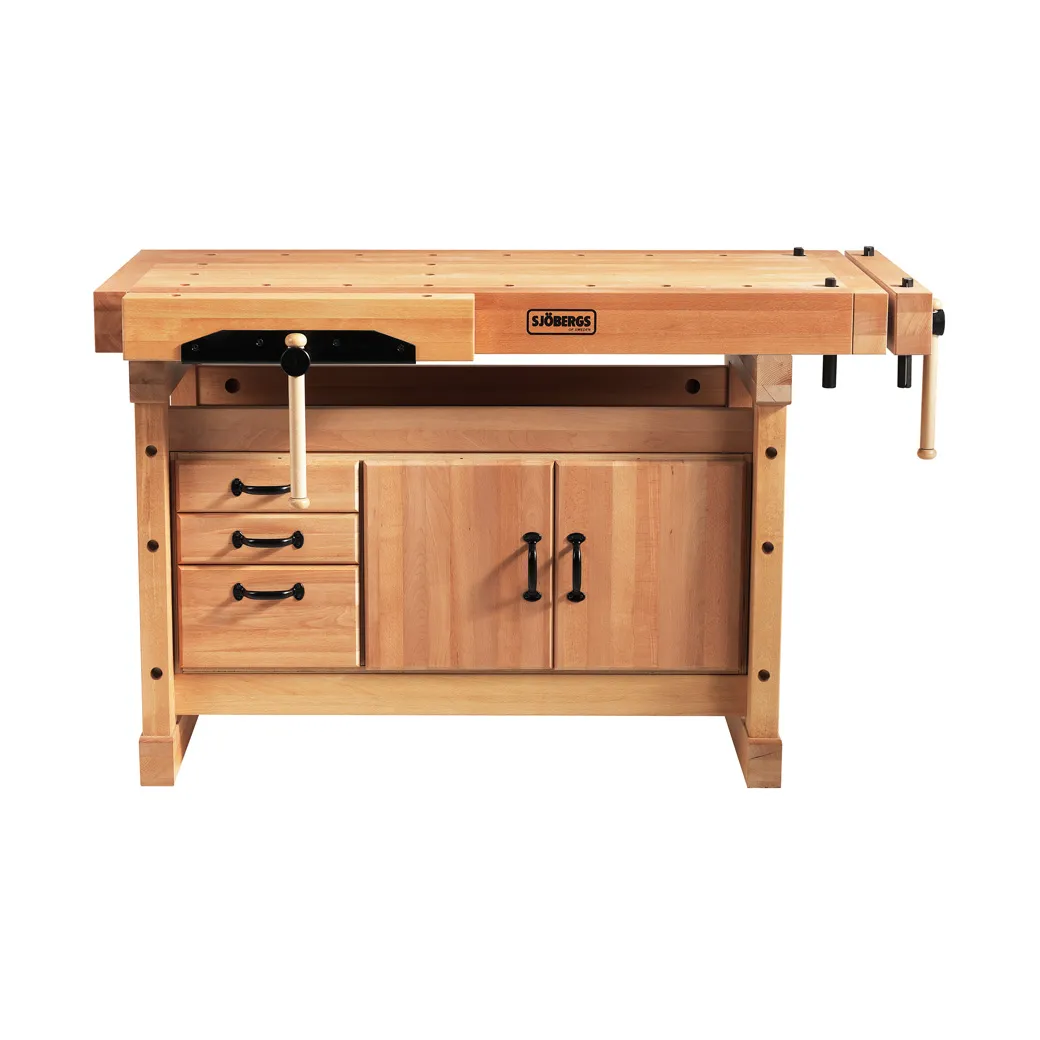 Sjöbergs Elite Sjöbergs Elite 1500 + SM03
Designad och tillverkad för proffs av proffs. Konstruktion i massiv bok. Behandlad med olja. Den kraftiga kompletta Elitebänken tillsammans med våra smarta tilllbehör gör den till en perfekt arbetsplats.
Discover Sjöbergs Elite 1500 + SM03