Daniel left his roots behind and found his own design language
It's approaching eight o'clock in Tokyo. The streets are still teeming with life, but there's a quiet calm up in Daniel Månsson's apartment filled with self-made works of art and furniture. Daniel has lived in Sweden, Australia, Scotland, and Japan. Wherever he has settled, creation has followed. The driving force behind his work is the desire to learn more.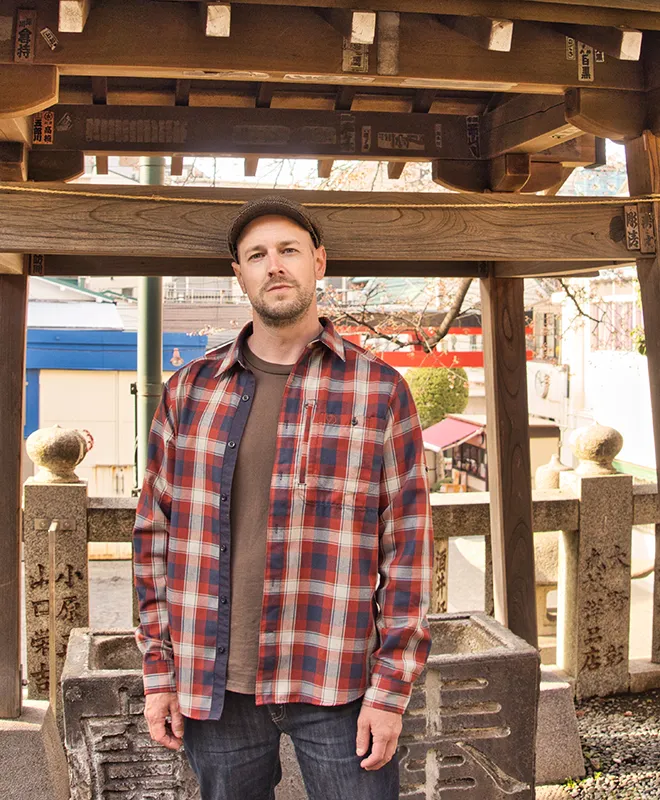 Daniel has long been a creator and his interest in crafts began to emerge in his early years in Ystad, Sweden. He studied art and design at high school, enjoyed photography in his spare time, and dreamed of traveling around the world.
"When I travelled around later in life, love took me to Australia. Once there, I had no plans, so when I saw an ad for a course in furniture design and manufacturing at the University of Tasmania, I felt inspired. And that's where it started!"
The course eventually led to Daniel's first assignment in furniture design.
"One of the course leaders had a small business. I was invited to help with a large project for a few months, but once the project was finished I stayed on. I learnt a lot, especially about making various kinds of tables; dining tables, console tables, bedside tables, and coffee tables."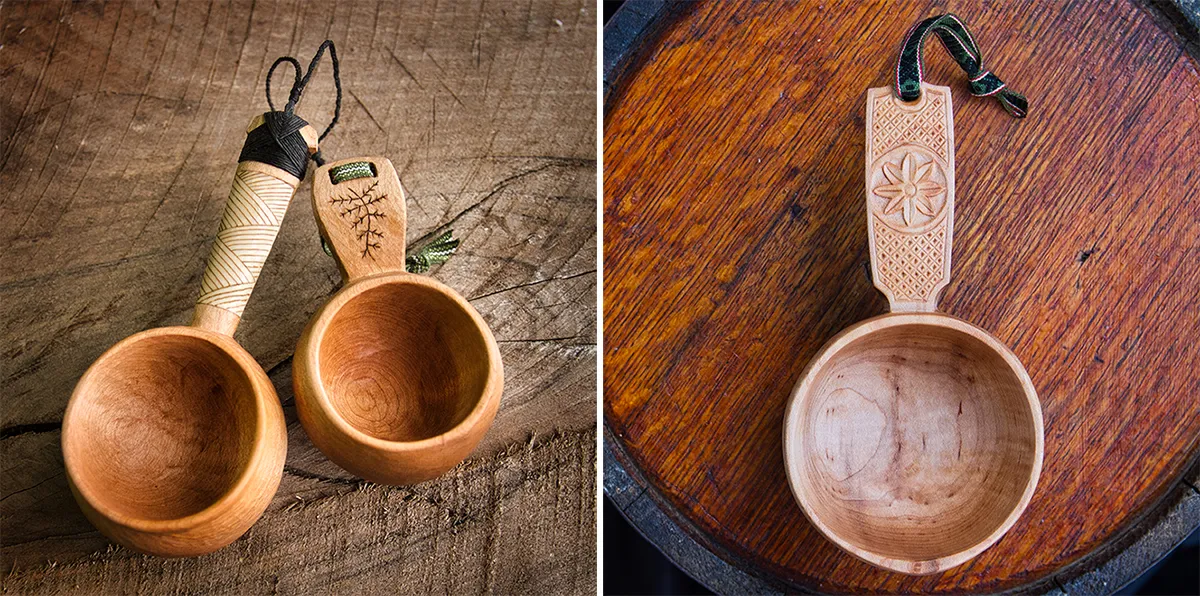 Luxury boats dampened his enthusiasm
After some time in Tasmania, Daniel moved with his family to Gold Coast on Australia's east coast. He took a job at a factory that manufactured wooden furnishings for luxury boats, but the work didn't inspire him.
"Time pressure and limited creative space put an end to my joy of creating. But then I went home to Sweden for a visit, and by chance I came across an article about Per Norén. In the article, Per showed different cups and spoons that he had carved."
Before Daniel knew what it even was, he had bought a mora knife to try it for himself. In the beginning, he was mostly inspired by the craftspeople he followed on Instagram, which opened his eyes to the decorative Sami crafts. This became his signature, but after moving to Japan, his work has also started to reflect Japanese craft traditions.
"I was visiting temples and historic buildings, and suddenly I was full of inspiration. Today, my works have qualities from both Sami and Japanese culture. But they're also influenced by my desire to learn new things."
Daniel explains:
"My works are not practical. They're works of art, and the design is guided by my desire to explore different techniques. For example, I made a spoon and carved a skull on top, just because I wanted to try it out."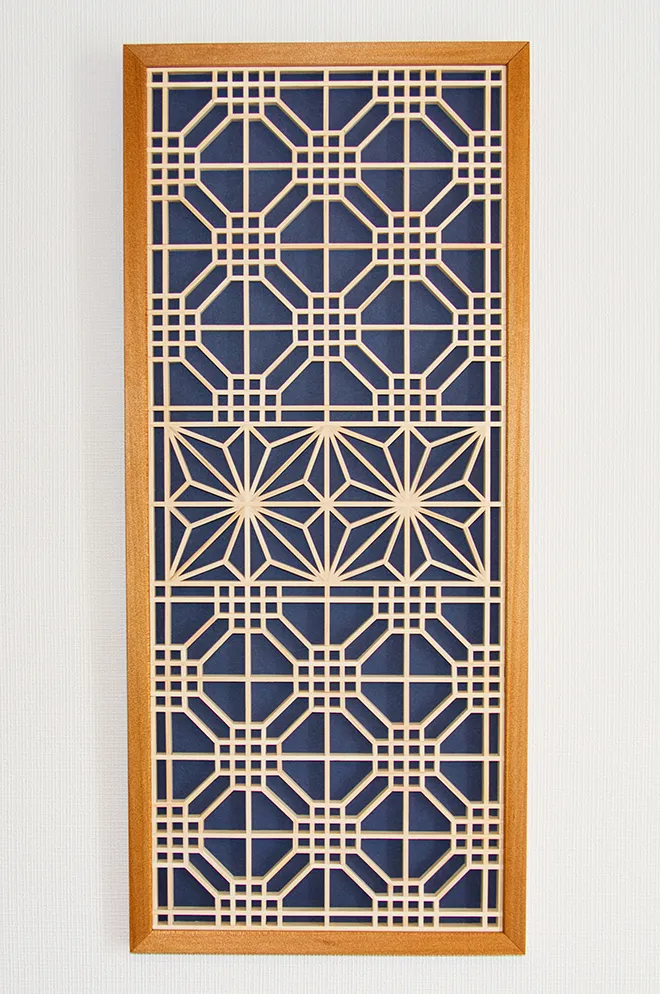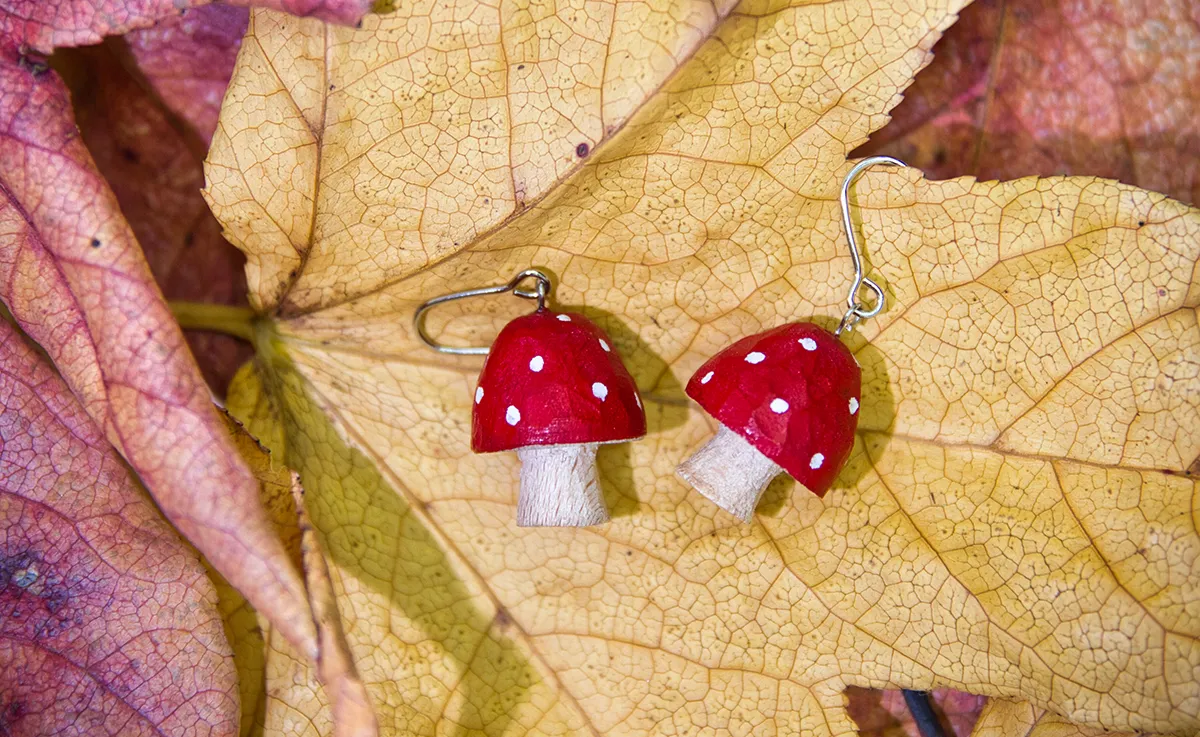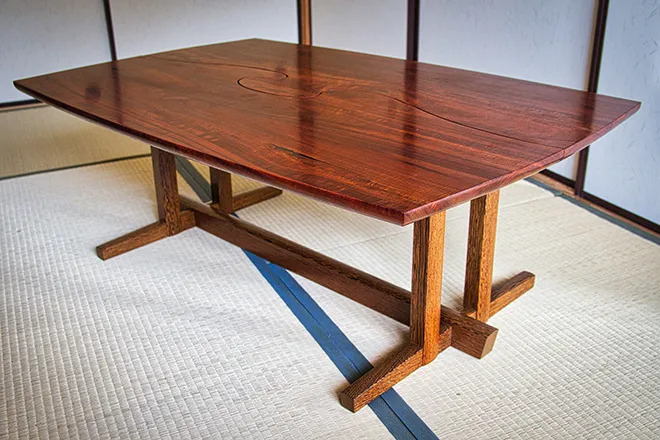 Sharing his crafts with others
For Daniel, creation will probably always be a part of life. Going forwards, he intends to create with joy and without time pressure, for his own sake. But he also shares his projects with others.
"I finish every project by taking a picture and posting it on Instagram (@mansson_daniel). In this way, I combine my two interests of photography and woodcraft, while I meet other creators and create a collection of my works.
But the work Daniel feels most proud of is not on Instagram.
"At the University of Tasmania, I built something for myself for the very first time. It was a coffee table," says Daniel and brushes his hand over the sturdy table in front of him. "With some difficulty, we managed to get it all the way from Australia to Japan, and I hope it'll continue to come with me wherever I end up."